"Build Your Online Empire With A Brand New Private Label Product You Can Resell Each Month"
Each Month You'll Gain Instant Access To The Following Modules:
Isn't It About Time You Succeeded Online?
Let's face it. Creating products is too time-consuming. Outsourcing can cost thousands of dollars. You want your own product to sell but end up promoting other products as an affiliate and only earn a measly commission. This is where Private Label Rights comes in. Each month you'll be spoiled with a brand new private label product which you can rebrand and resell without doing all the hard work. Let's take a look at exactly what you're going to get…
Module 1: Private Label Ebook
A high quality eBook
Each month you'll receive a brand new private label eBook based around a hot topic. You'll be the proud owner of these eBooks. What to expect with each eBook you'll get every month:
Sit back and relax while our team of U.S. writers do the hard work of researching and writing the eBooks
Based around hot topics that's full of buyers- from self-help to online marketing
30-40 pages of valuable content in each eBook
Complete private label rights giving you the flexibility for full customization to make it the way you want
Past Ebook Releases
Sample Landing Page
Sales Page & Landing Page Included
In each eBook package, you'll receive a sales page to resell the eBook and complete landing page to build a list of subscribers. Simply insert your order button to collect orders or autoresponder code for leads.
No need to spend hundreds of dollars on copywriting fees
Each sales page and squeeze is based on a high-converting template we use ourselves
Pages are fully customizable as you'll receive the HTML files
Complete Graphics Set
A picture tells a thousands words. Let our team of creative designers design the eBook covers and web page for you.
We go for the "Flat" and simple looking design and avoid fancy effects to make it look modern and professional
Includes complete Photoshop PSD files for your customization.
Includes eBook covers in all sizes
4 banner ads included to place on your site
Here's The Product You'll Get This Month:
A Look At What's Inside:
Introduction
100 social media marketing tips
How to best utilize the different social media paltforms
How to build connections with your audience
How to build your community on social media
How to be consistent on social media
How to get more followers on social media
Tactics to get more engagement
Conclusion
What You'll Get In This Month's Private Label Product
A look at the graphics you'll get:
Module 2: Monthly Minisite Template Pack
This is a time-saving and money-saving module because every single month I'll hand you a ready-made, professionally-designed template with a matching eCover design to help you quickly & easily get your next product up and running.
You'll even get UNRESTRICTED PRIVATE LABEL RIGHTS with every single Nitro Instant Templates pack you receive each month. This means you can resell the templates with PLR or even add it as a bonus to your own product to increase its perceived value!
Use it for your next or existing sales page or squeeze page.
Awesome designs each month!
Simply edit the texts with your own product/service name and you're done!
Photoshop PSD files included.
Here's What You'll Get This Month:
Module 3: Monthly Content Pack
Every month you're also going to receive a pack of 10 x 400-word articles which you can use in many ways. Here are a few great ideas:
Blog posts. One of the biggest problems with blogging is coming up with ideas and content to write about. No longer do you have to stare at the dreaded blank document of death, simply open your pack of Nitro Content Pack whenever you need to publish a new blog post.
Newsletter and autoresponder sequence. Always have informative content going out to your subscribers so that you'll never let your list die out. It's all in the relationships you build with your subscribers.
You can even combine all 10 articles and turn it into a short report. At 400 words each article, you'll have a 4,000 word eBook which is about 12-15 pages — the perfect amount of pages for a special report!
Here's The Content Pack You'll Get This Month:
TOPIC: Social Media Marketing

5 Traits of Top Social Media Influencers
5 Ways On How To Never Run Out of Content To Share on Social Media
5 Ways To Build More Instagram Followers
7 Things You Can Do Today To Improve Your Personal Brand
10 Interesting Facts About Social Media
How To Build Trust Among Your Social Media Followers
How To Create a Social Media Content Schedule For Your Business
How To Decide Which Social Media Platforms To Use For Your Business
How To Get Traffic From Social Media Platforms
How To Use Facebook Live To Connect With Your Audience
Exactly what you're going to get in this module:
10 x articles – at least 400 words each.
Provided in Plain Text (.TXT) format.
All zipped in one download file.
Every month you'll get a new pack of content on a hot topic.
Simply Copy & Paste Your Way To Great Content!
Rest Assured, You're Getting High-Quality Content
Each and every article has passed CopyScape, so rest assured that these have not been copied and recycled.
Each article is proofread by my team of writers.
Each article is well-written and informative without sounding too professional. Besides, you don't want to sound like a robot in the end.
When you become a NitroWealth member today, you'll get access to my video course: PLR Ease. YES, that's right. A full-blown video course. Inside this course, you'll find video tutorials on how to customize the PLR products you receive each month.
You'll be given access to 12 step-by-step video tutorials you can simply watch and follow along so you won't get lost.
What Exactly Is In This Video Course?
VIDEO 1: Overview and introduction to the private label rights package. (Length – 06:32 min)
VIDEO 2: A quickstart guide to get you up and running quickly. (Length – 06:29 min)
VIDEO 3: PLR licenses explained – what you can or can't do with the PLR products. (Length – 04:35 min)
VIDEO 4: Two ways to get your PLR product out. There's the quick way and the "customized" way. I'll explain both. (Length – 03:36 min)
VIDEO 5: How to customize the ebook – inserting your author name, website, customizing the table of contents, page numbers and more. (Length – 14:21 min)
VIDEO 6: How to convert your ebook into a PDF document. (Length – 04:05 min)
VIDEO 7: How to customize the graphics inside the PLR pack – opening, editing, customizing and saving. (Length – 11:41 min)
VIDEO 8: How to install and work the bonus ecover action script. Now you can easily create your own ebook covers using this action script. (Length – 05:09 min)
VIDEO 9: How to customize the eBook cover.
VIDEO 10: How to customize the sales page with an order button
VIDEO 11: How to customize the landing page and insert your autoresponder code to build your list.
VIDEO 12: How to upload everything to your web server to make it viewable on the web.
Stream them online or download the video files to your computer. It's almost like having your very own coach who guides you every step of the way. Each video is exactly in that format – "go here, click this, do this" and so on. I made sure every step was crystal clear so that there's no doubt in your mind how to use and customize your PLR product.
Valued at: $97.00
This Bonus Module Is Yours To Keep!
"I could not recommend anyone higher"
I have been using Aurelius' PLR products for quite a while. I love PLR products. I use these either as gifts for my paid members or as incentives for joining my newsletter. My newsletter has over 27k subscribers, so I like to keep them happy and feeling they get good quality information and products. Both sold and free gifts. If you need good quality products, with someone who is always there, to answer queries, questions and also give great tips and great advice. I could not recommend anyone higher. You will not regret it. I haven't ever!"
"Pleasantly surprised by the quality of the content"
"I've purchased a couple of Aurelius' PLR products and each time have been pleasantly surprised by the quality of the content. So many PLR products seem rushed and sloppily put together, but I know with Aurelius' stuff it's going to be of a quality where I can pass it on to my list without feeling bad. The price is great too!"
"High quality and very informative"
"I have purchased many of Aurelius' PLR packages. They are high quality and very informative. They help you learn quickly the topic you are interested in mastering. I have invested in most of his marketing and software training products. I highly recommend any product produced by Aurelius."
"Contains everything that ticks the boxes"
"I have bought several of Aurelius' PLR products in the past and have always found them to be of very high quality. Each package always contains everything that 'ticks the boxes' when you look for a good quality PLR Product. High quality written and graphic content, source files, generous bonuses plus tons of professional sales material. Aurelius really does 'go that extra mile' to make sure each of his PLR products cater highly for both the customer and the reseller!"
"You've always kept the high quality standards"
"Technology evolved a lot since that first PLR I bought from you back in 2009. Yet whenever I bought again, you've always kept the high quality standards, while the added resources always proved to be worth more than any other bare PLR package I could buy from almost anywhere else. I'm truly impressed! I wish my own outsourcing team would be able to write at the same level"
Okay, So What's The Cost For This Incredible Resource?
When you think about everything you're getting here, cost should be the last thing on your mind. This is an investment. An investment for your business.
Realize that the cost of producing each Nitro PLR Product every month alone would look something like this:
– The writing of each report would cost you over $200 if you were to hire a writer
– Professional graphics would cost you at least $97-$200
– Landing/Lead capture page and copy could cost you anywhere from $200-$1,000
And the real pain in the butt is finding a good writer and graphic designer! And that's just for Module 1: PLR Product. Remember, you get 2 other modules.
Add this all up and it would cost you $500-$2,000 to create a product. But I'm not going to charge you anywhere near that…
In fact, your total investment for membership access is a measly $197.00 $67.00$20.00 $10.00 today! (SAVE 50%)! And then $10 each month. You may cancel at anytime. No catches.
You get complete access to everything that's mentioned on this page for just $10.00. Even if the price increases in the future, I'll make sure you'll never have to pay more than $10 /month.
That's my promise to you! This will grant you instant access to all the content inside the NitroWealth membership. There's no waiting, and you can setup your membership login details right after you checkout.
Click the Add To Cart button below to get instant access…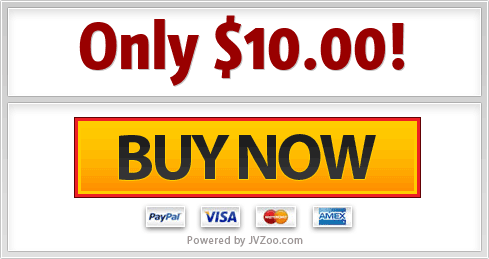 3 FREE BONUSES FOR TAKING ACTION!
BONUS #1: Big Ticket Machine
This online seminar reveals how to make $497, $997 even $4,997 sales. Learn powerful big ticket strategies in this power-packed 2 hour session with Big Ticket experts, Edmund Loh and Khai Ng. Discover how Edmund and Khai successfully sell big ticket in 10 different ways with:
No affiliates
No launch hype
No over-promising
No stress from whiny customers
Not even any hard core sales pitches!
BONUS #2: 3,000 Advertising Credits To Get Traffic To Your Site
Kick-start your advertising with a pack of 3,000 text ad and banner ad credits on ViralURL.com, ViralInbox.com and ViralPLR.com. You'll get 1,000 advertising credits for each site. Get targeted traffic straight to your website.
Is that incredible or what? With the 3 big bonuses plus access to the NitroWealth membership, you've got a complete system for building an online business that'll reap for years to come. Honestly, the bonuses alone is worth more than quadriple your investment of the NitroWealth membership. Rest assured, I've got you covered with my Risk-Free 30 Day 100% Money Back Guarantee:
Is that fair or what? The risk is entirely on me. If you genuinely get nothing out of the NitroWealth membership, I honestly want you to ask me to give your money back. I want you to feel 100% satisfied. So with that said, make sure you take action right now. It's easy to get started. Simply click here to get immediate access to the NitroWealth membership – the Nitro PLR Product, Nitro Templates Pack, Nitro Content Pack, PLR Ease video course and the 3 free bonuses.
Yes! I Want Instant Access Now!
I understand I'll get immediate access to:
Access to the NitroWealth Private Members Area
Module 1: Monthly PLR Product
Module 2: Minisite Template Pack
Module 3: Content Pack
PLR Ease Video Course
+ TWO Amazing Bonuses For Taking Action Today
Regular Price: $67.00 /mnth
Today Only: $10
(first month) then $10 each month starting 30 days after
Click the Add To Cart button below to get instant access…
You'll be up and running in less than a minute.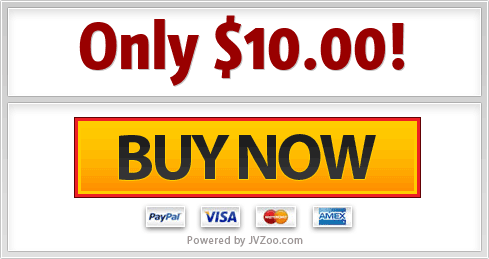 To Your Unstoppable Success,

Aurelius Tjin
P.S. – Just imagine! You'll never again have to suffer and go through the pain of trying to write content and create products or pay hundreds, even thousands of dollars getting a product created. Now you can have everything all done for you. Simply put YOUR name as the author on these brand new products every month…all the hard work's done for you!
Frequently Asked Questions
What are private label rights?
Private label rights, also known as PLR, gives you the ability to customize, rebrand and resell the product. With NitroWealth PLR products, you may edit the eBook and its contents any way you would like. You put your name as the author of the eBook, cutting the costs of producing your own eBooks.
How do you use a PLR product?
Need some tips to using PLR products?
20 Smart Ways To Use Private Label Rights
Split the content to create dozens of articles.
Extract the content to use as blog posts so you can regularly provide valuable content.
Turn it into an Amazon Kindle eBook and sell it in the marketplace of hungry buyers.
Add the content to your eBook to give it more meat.
Split the ebook to create 2 or 3 separate viral reports so you can get traffic to your website.
Re-purpose the content by converting it to audio or video format.
Split the contents into 52 parts so you have a year's worth of content.
Create a 5-7 day eCourse using the content to build your list.
Sell the Basic rights, Master Resell Rights or Resell Rights to make 100% of the profits.
Sell this product on the backend such as your download page or thank you page so you can monetize your valuable real estate.
Offer this product as a bonus to your customers or people buying through your affiliate link.
Provide it in your membership site for members to download.
You can reproduce the content for offline use – presentations.
You can get the content translated into another language. Spanish? Japanese? Any.
Package this product with two, three or 10 other products to create your own "Mega Pack".
Sell this product to your subscribers at a special discount to say thanks for their loyalty.
Integrate this product on your partner's/JV's webpage so you can leverage on their traffic.
Edit, retitle, rebrand and customize whatever you'd like within this PLR package.
Contribute it at a giveaway event to build your list.
Even if you have no plan or desire to sell it, you can gain a lot of valuable insights from the guide.
What are the usage rights?
With our content, there are some limitations with what you can or can't do with them. PLR Product You may:
Resell the product with personal/resell/master resell rights.
Giveaway the product for free.
Edit and put your name as the author
You cannot resell private label rights You may not provide the source files – .DOC Word file and PSD Photoshopfiles. Template Pack You have complete, unrestricted private label rights which means you may also resell private label rights. Content Pack You have private label rights to the article. You cannot resell private label rights.
How do I cancel my membership?
You may cancel your subscription at any time. There's no obligation to stay active. All you need to do is submit a support ticket at http://help.unstoppableprofits.com and provide your email and PayPal email address so that we can cancel your payment subscription and membership.
I have a question that's not listed here